To our generous customers...
2021 has been a heckuva year, dear readers. With the pandemic persisting, we may have to wait a little longer to return to "normal." This being said, we have SO MUCH to be grateful for this holiday season. Our INCREDIBLE production staff has worked tirelessly to get quality packs and accessories produced to meet demand. The WONDERFUL customer service and administrative team made sure our products were placed in the right hands at the right time to get to the right place by the right day. That is no easy task!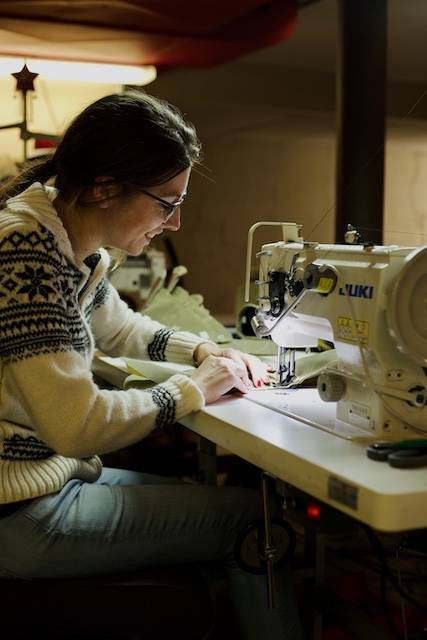 Sewing some waxed canvas at Frost River
Of course, what is Frost River without our LOYAL customers?? We want to send a sincere THANK YOU to everyone who has shopped with us this year! Without you, there is no Frost River; just an idea. You all help bring that idea to life. From "Sharing the Bear" Instagram pictures to stunning snapshots of your favorite Frost River packs in use, we appreciate all the love and support you give us. Keep it coming! We want to hear about your stories and adventures with your waxed canvas travel companion! Even if it is just a walk around your local park, an adventure is an adventure no matter how small.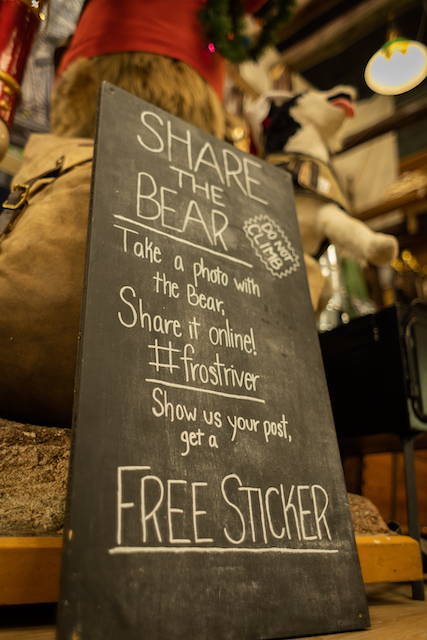 Our "Share the Bear" sign is very popular at our storefront!
Once again, we want to thank you for shopping small with us this holiday season. Your kindness and generosity definitely does not go unnoticed. As always, continue to share your adventures with us on Facebook and Instagram @FrostRiver1910 for a chance to be featured on our page! Happy Holidays from everyone at Frost River!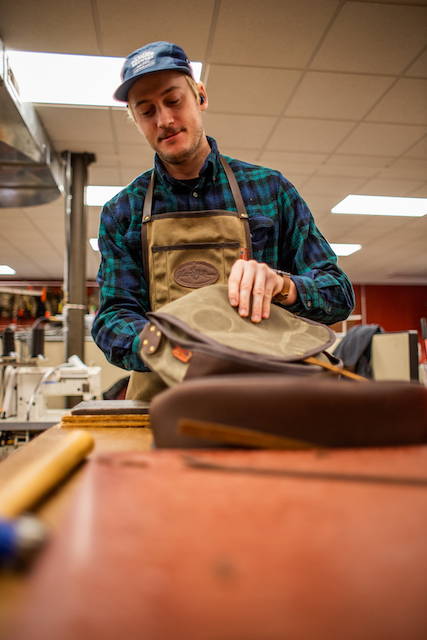 Skilled Frost River technicians carefully craft your favorite packs
Did you Seek your Someday this year?