SMALL BUSINESS SATURDAY 2020
---
We've been absolutely blown away with the support we've received from our customers over the last few weeks. It is apparent Frost River customers, new and old, are looking to give handcrafted gifts this year and spend their gifting dollars by supporting small businesses. We are grateful for you! Thank you from all of the staff at Frost River.
The workshop is looking as frosty and festive as ever. We are excited to be a part of multiple holiday decorating competitions this year (cast your vote below!) and more so, we are excited to share our newly-renovated workshop in yuletide form to our supporters.
Keep reading for more holiday decorating fun and for our promotions geared for celebrating Small Business Saturday and more!
---
CELEBRATING SMALL BUSINESSES SHOULD EXTEND FURTHER THAN JUST ONE DAY
---
2020 has proven to be a year like none other. We've been thinking on our feet and being as flexible as possible with all of the twists and turns each month has brought us. In some ways, this has felt like a year where all bets are off- giving us a new sense of freedom especially during the holidays.
So-- we're deciding that Small Business Saturday needs an extension. Both because we want to offer our customers more time to shop our store and incentives with less crowds, and because this year especially, celebrating shopping at Small Businesses should last more than just one day.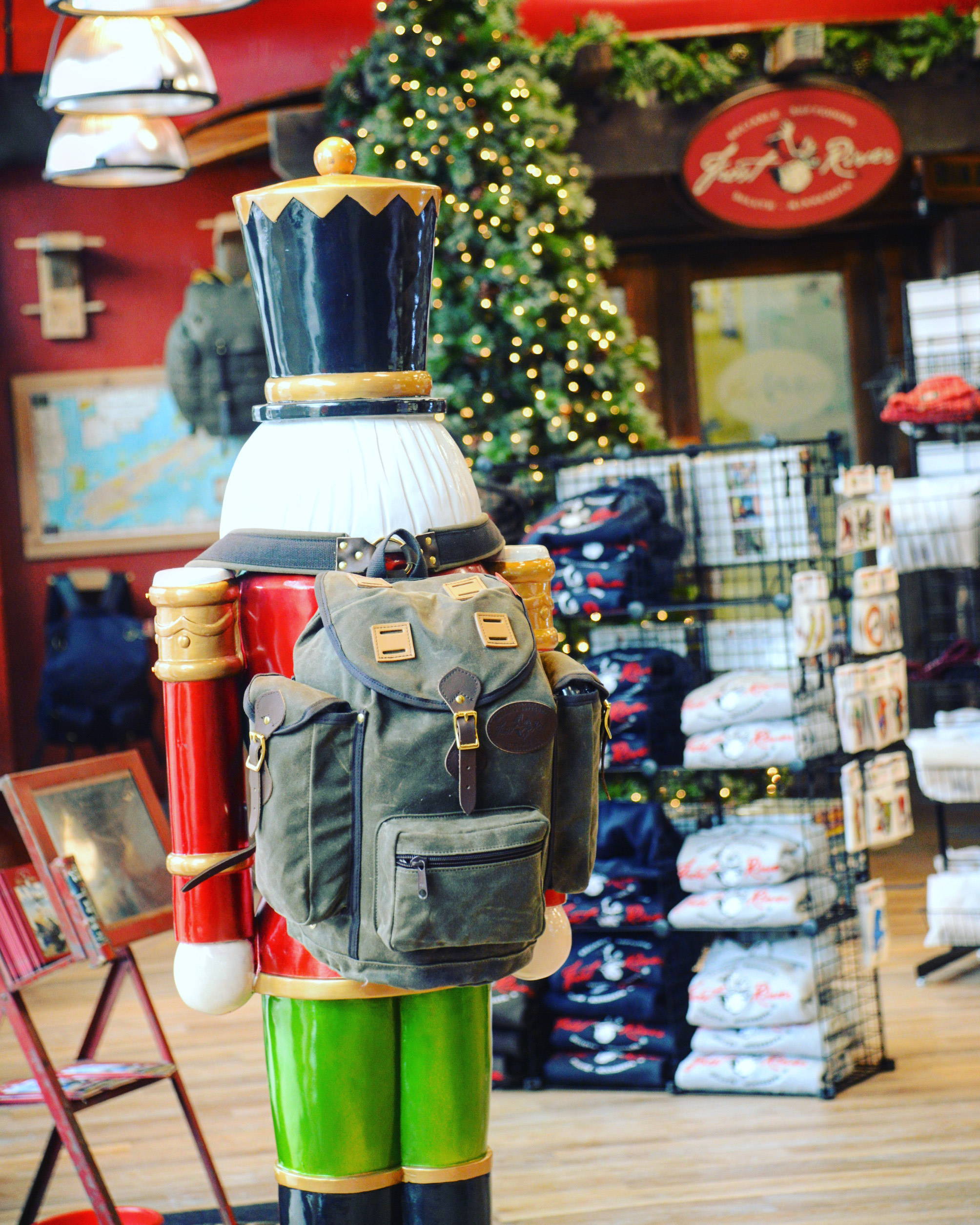 2020 IN-STORE HOLIDAY PROMOTIONS

(VALID FRIDAY, NOVEMBER 27 - FRIDAY, DECEMBER 4TH)

Us Lincoln Park Craft District businesses are a tight-knit group! The Craft District is comprised of mouth-watering delis and restaurants, retail shops filled with locally-made goods, and some of the best breweries in town. We all work together to drive awareness to our neighborhood and support each other whenever possible. Our in-store incentives are all about helping customers find other new favorites in our crafty-corner of West Duluth.
Get a free One-of-a-Kind Accessory Bag with your purchase.
Get a $50 gift card to spend at Duluth Grill, Corktown Deli or OMC Smokehouse, and a free One-of-a-Kind Accessory Bag.
Get a $100 gift card to spend at at Duluth Grill, Corktown Deli or OMC Smokehouse, and a free One-of-a-Kind Accessory Bag.
---
SHOPPING VIA CURBSIDE PICKUP?

Thank you for taking the extra precautions and shopping safely this holiday season! We would like to thank you for your extra efforts by including a coupon for a free pint of Love Creamery Ice Cream with every Curbside Pickup order! Curbside Pickup customers can also take advantage of our in-store promotions as well.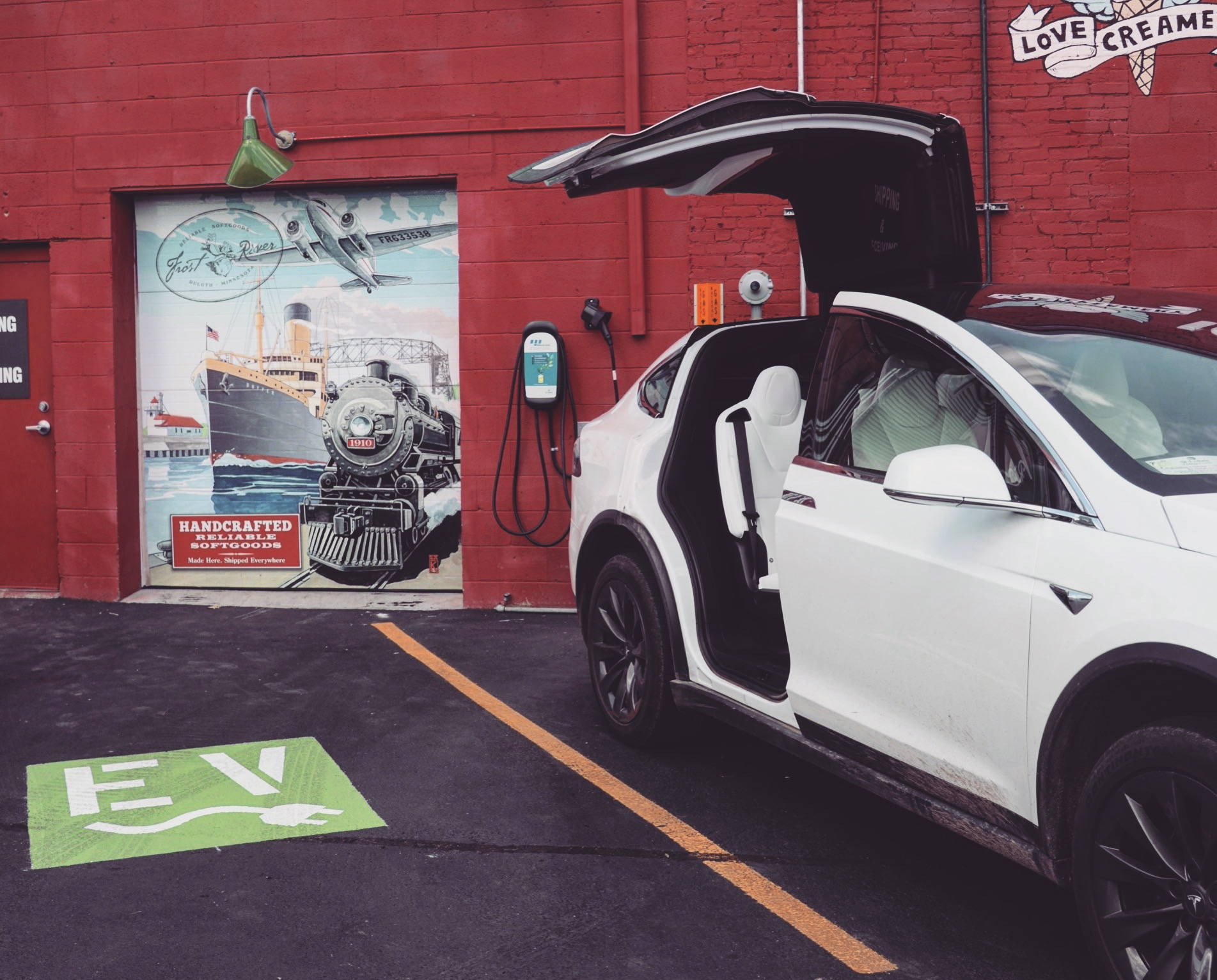 1. Place your order online and choose Curbside Pickup for the shipping method.
2. You will receive a call from us once your order is complete (Please keep in mind that if we do not have a pack or bag in-stock, there could be a 7-10 business day lead time for us to make it for you.)
3. After your order is complete and we've contacted you. Head down to Frost River at 1910 W. Superior St. Duluth, MN 55806 and park in lot located at the back of the building.
4. Give us a call at (218) 727-1472 to let us know you are here for a curbside pickup, and what kind of car we should be looking for.
5. We'll bring your order out, place it in the trunk of your car, and off you go!
---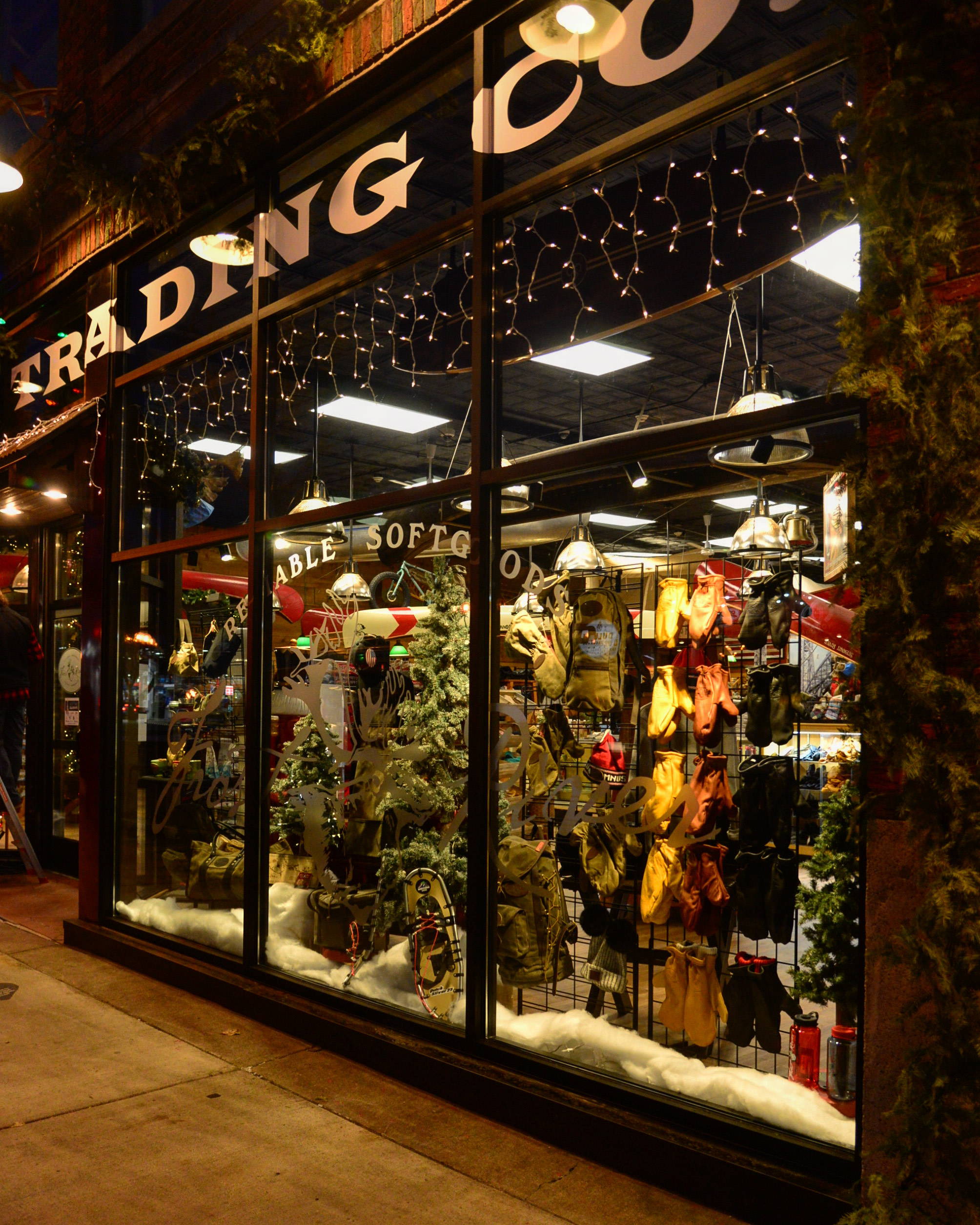 We were thrilled to be a part of Duluth's Great Downtown Council Holiday Window Contest! Each year businesses in Duluth hang red curtains on their windows, set up a display, and reveal their festive windows on the night of the Christmas City of the North Parade. This is the first year that we've been a part of the citywide competition and would love your vote! Click below to check out all of the storefronts and the cast a vote for your favorite.