Spend this Cyber Monday shopping goods that will give you a break from screen time and get you outdoors!
We've got a few promotions for you to take advantage of not only for Cyber Monday, but through the entire week! Keep scrolling for more info.
Purchase a Summit Pack and get a Frost River Nalgene Bottle FREE!
For a limited time, if you purchase any of our Summit Series Packs, we'll include a Frost River logo Nalgene bottle for FREE! The Summits, including-- The Summit Expedition, Summit Boulder Junction, and Summit Pack, are some of our most popular packs. Pick your perfect pack and get a Nalgene free now through Friday, December 4th.
Use the codes below to take advantage of this Buy-One-Get-One deal!
Buy a Summit Pack, Get a Nalgene Water Bottle Free
USE CODE: SUMMITOFHOLIDAY20
Buy a Summit Expedition, Get a Nalgene Water Bottle Free
Buy a Summit Boulder Junction, Get a Nalgene Water Bottle Free
USE CODE: SUMMITBOULDER20
---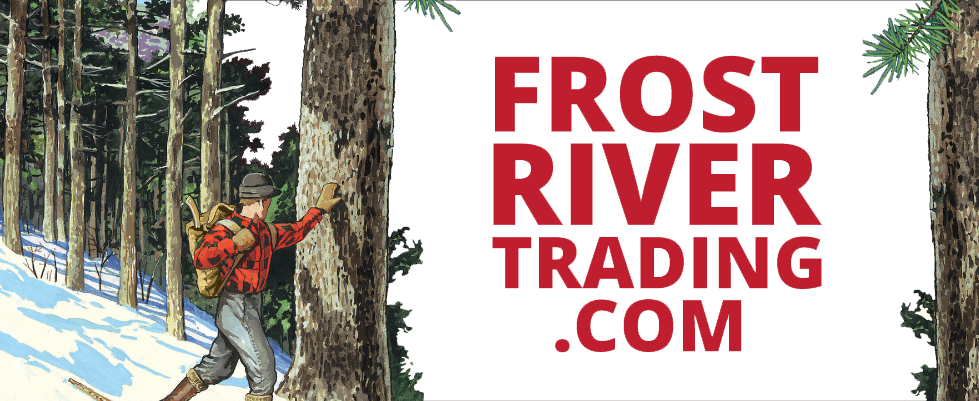 Don't forget to adventure over to FrostRiverTrading.com! Open for a limited only and filled with one-of-a-kind goods perfect for gifting. We've just added new items and they are sure to go quick-- Click below to shop this holiday pop-up site now.
---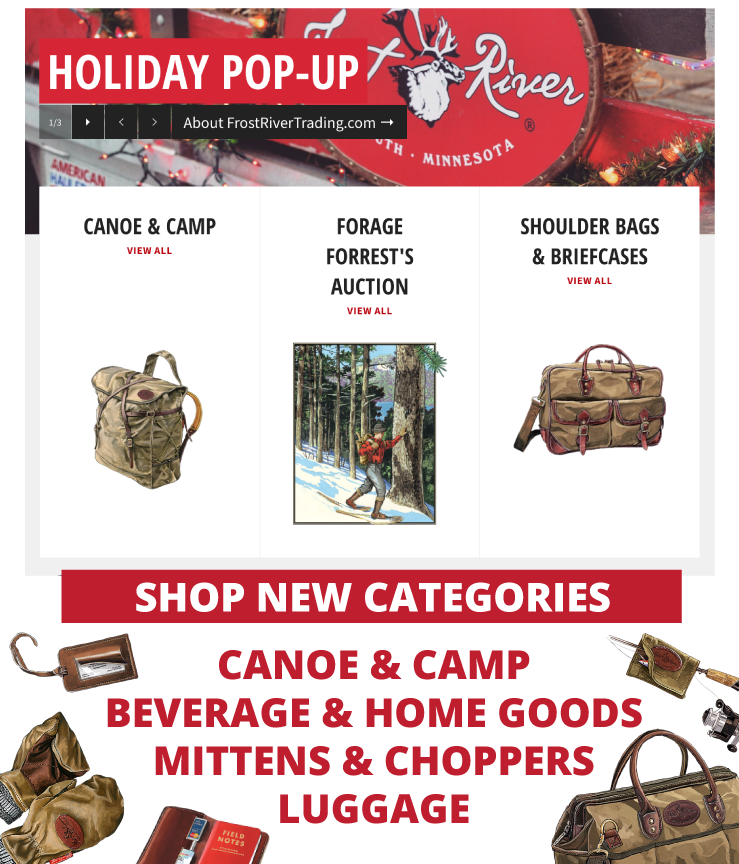 ---
---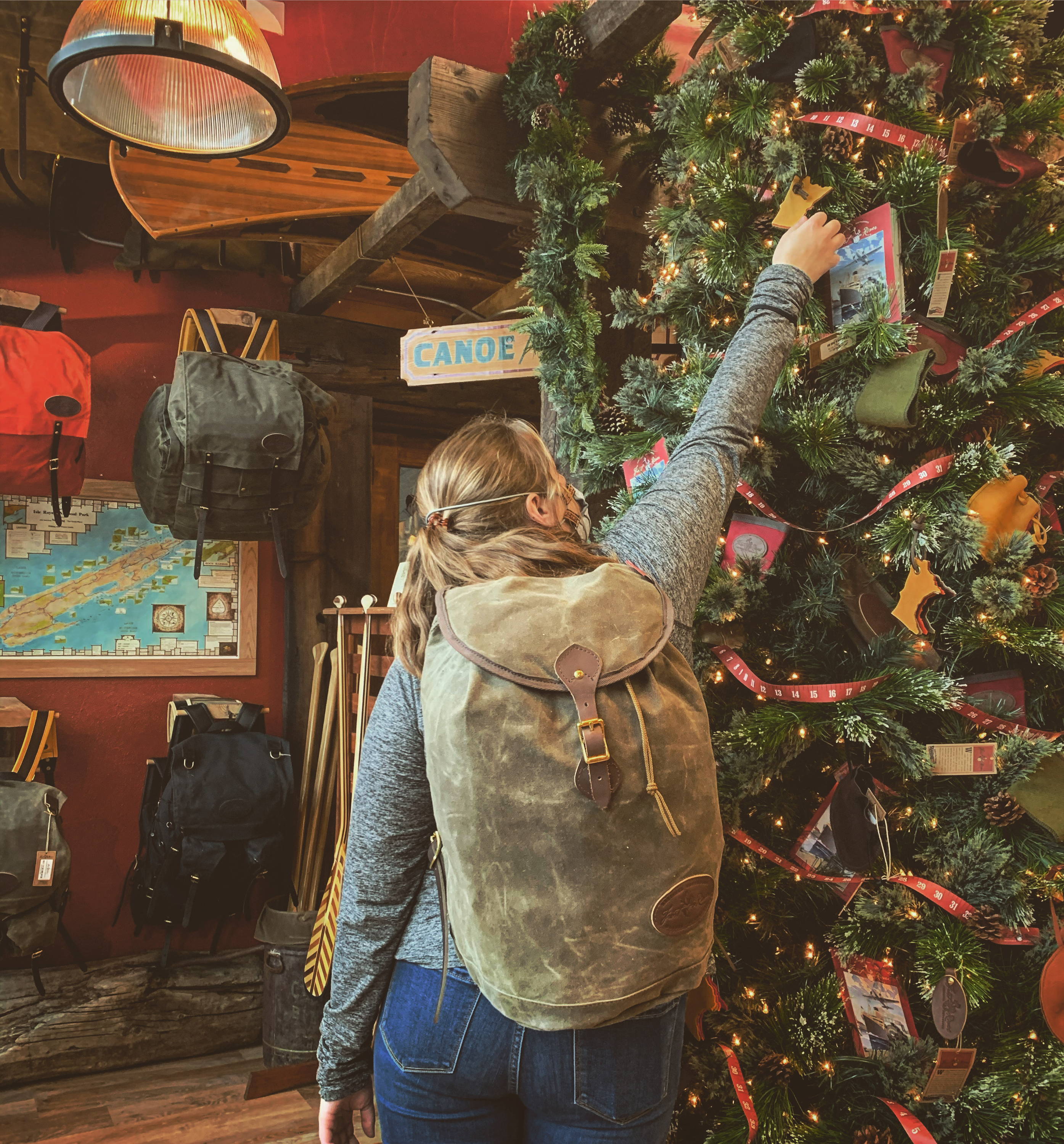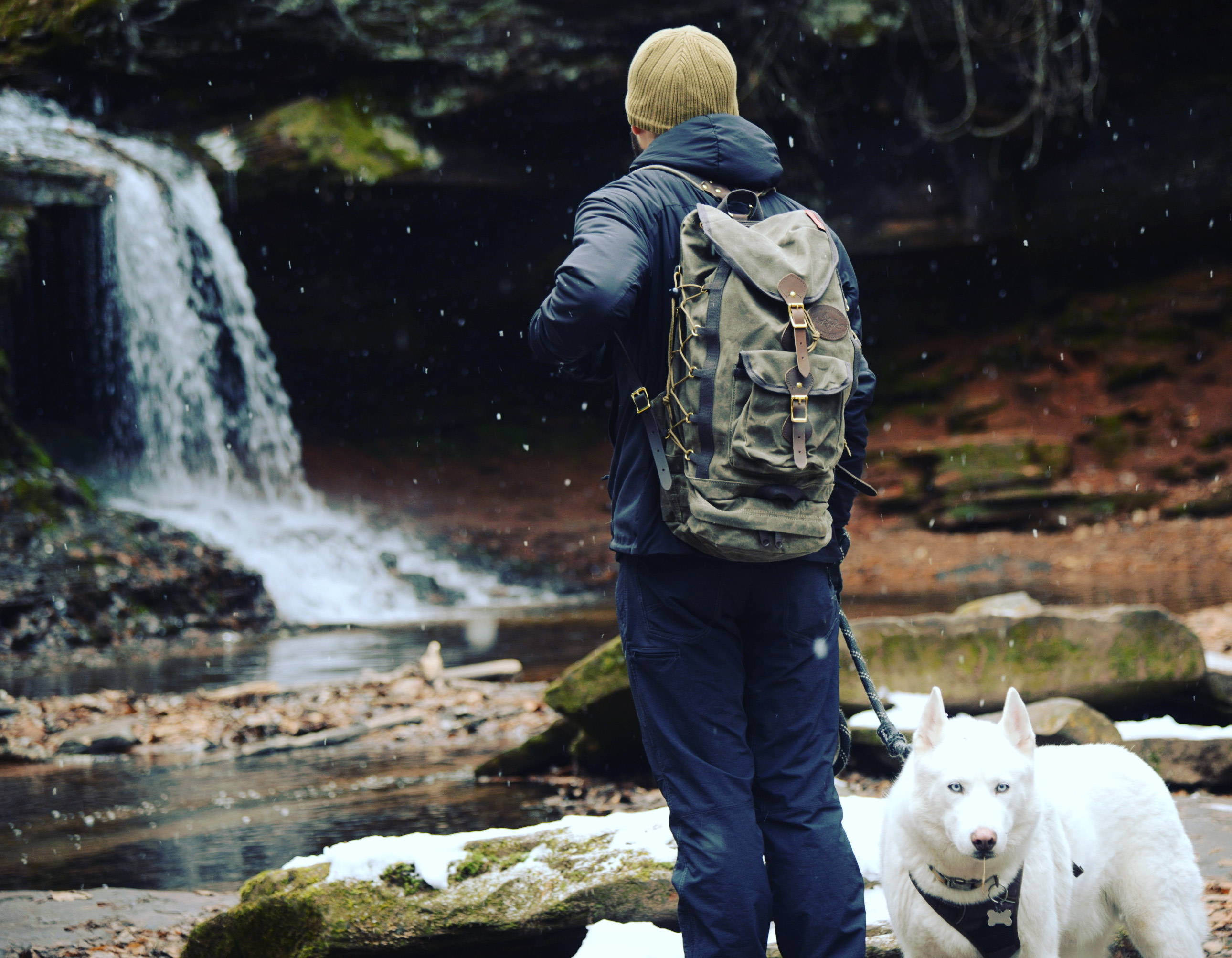 Happy Holiday Shopping!
All of our Cyber Monday deals run through Friday, December 4th 2020.
Make sure to sign-up for our newsletter for the latest happenings around Frost River and be the first to know of our holiday promotions! Click below to subscribe.