Gifts for Everyone on your List!
Holiday shopping is difficult. We all know that. Trying to find the perfect gift for someone special while making sure they don't already have it is no walk in the park! With that in mind, we decided to create a Frost River Holiday Gift Guide! Our next few blog posts will revolve around this topic, with items for nearly every budget! To start out, we are focusing on the top 10 Frost River gift idea that are less than $150. From Travel Kits to Field Bags, these items are sure to satisfy! Follow along as we take you through some of our top gift ideas of 2021!
A classic Travel Kit to tote the items fellas (or ladies) need to look their best while away from home. Our version is made in Duluth, Minnesota from our heavyweight waxed cotton canvas, it's water (and shampoo) resistance will help keep an accidental liquid spill contained and not contaminate your other luggage.
The roll up design makes this travel and toiletry kit a winner. Twin zippered compartments and a snapped, pleated slash pocket provide compartments for all your grooming gear. Once loaded, the kit folds once, folds again, then can be secured closed with a web strap and twin D-rings to make a roll.
The Urban Field Bag is a well equipped companion for your travels. Interior and exterior zip pockets provide security while several slip pockets allow rapid access to your stuff. The size is right to provide capacity, but not be a burden while traveling. The long single strap, coupled with just the right twist makes a comfy cross-body sling.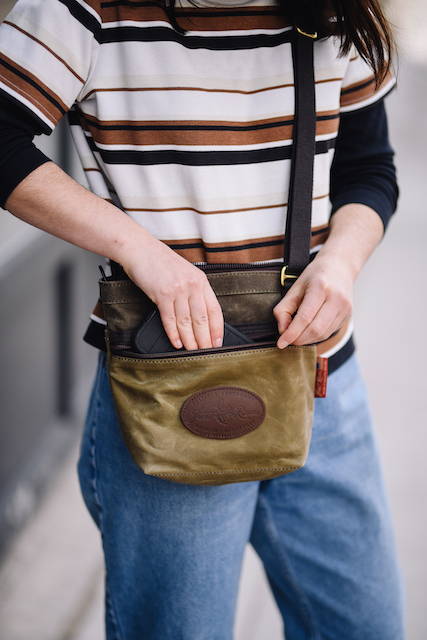 Portability rules with this tool roll. Sized to complement a bicycle, motorcycle, scooter, electronics etc, it works great to get a handle on small tools and instruments… there's even a leather flapped pocket for securing a roll of tape, set of drivers, or other losable pieces of kit! Our waxed canvas will hold up (and roll up) for years of use and abuse on or off the trails or roads.
The Bottle Tote calls for celebration just by being there. Waxed canvas with a sherpa pile lining, it protects and presents bottles in its own unique way. Great as a gift (to yourself or someone else) it beats a brown paper bag!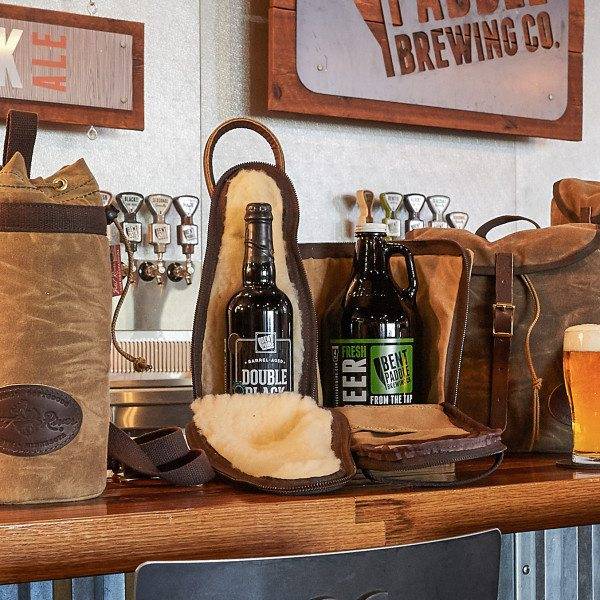 #5 Frost River Zip Hoodie
Not to brag, but this is to other hoodies what our bags are to other bags. Our Hoodies have a full length zipper on the front, a hood on the back, and great heavyweight sweatshirt material in between. They're made in USA from an 80/20 cotton/poly blend, the embroidery is well done and has just a bit of a stylish edge.
#4 Little Marais Messenger Bag
A simple, sling bag of waxed canvas and cotton web. The Little Marais can be worn across the back or under an arm. Either way it works to simply carry some stuff. Wide at the bottom, narrow at the top and closed with a zipper.
Here's a simple, lightweight, big 'ol floppy sling bag that'll work great to carry most anything. Versatile? It's like a bucket with a shoulder strap! It'll fold up/collapse down to an easy, portable size just like our Gooseberry Tote. Made from waxed canvas, it won't soak up water, mud, berry juice, ice, or snow … it'd make a great impromptu ice chest!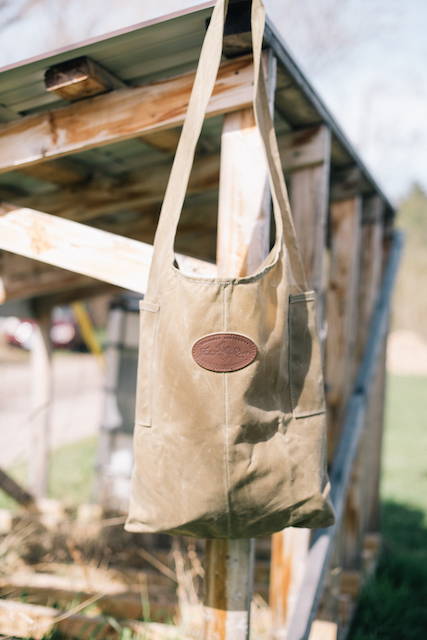 #2 Northern Pacific Mittens
Winter is too long to always have cold hands! Give your digits a chance, keep them together in the cozy comfort of a pair of Frost River mitts. Here's the shorter, smaller, cousin to our Great Northerns, the Northern Pacific is also lined with heavy polar fleece to keep all your fingers happy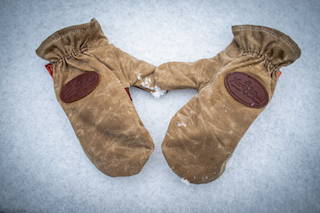 #1 High Falls Short Daypack
The High Falls -Short Day pack is a perfect go-to on a quick hike. An inside sleeve works great for a water bladder, the hose can poke out the top (thanks to twin zipper pulls) and get clipped to the handy loops on the shoulder straps. Our waxed canvas is tough, quiet, and water resistant. The pack's shape fits a back great, you'll forget you're wearing it until you want what's inside.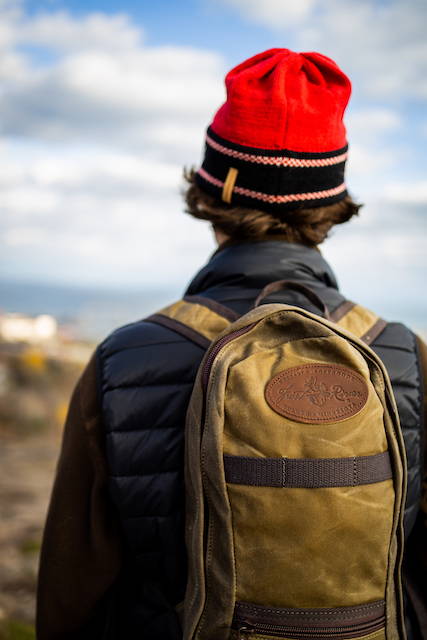 We hope this guide gives you a better idea of what to get that special someone in your life. As a reminder, we urge our customers to order items as soon as possible to guarantee that they show up before the holidays! Thank you so much for shopping with us and Happy Holidays!