Gifts for Everyone on your List!
The next stop on our 2021 gift buying guide adventure is for all the office/white elephant parties out there. While it can be almost impossible to find a gift for $50 or less that EVERYONE will enjoy, we made it a bit easier with our $50 or less gift buyer's guide. These accessories and other goods are perfect for those looking to stay on a budget this year. Don't know what to get your cousin whose name you drew at the Thanksgiving gathering? How about a brand new Nalgene Water Bottle? If you haven't already read our buyer's guide for gifts under $150, click HERE! Otherwise, check out our top 10 gift ideas for $50 or under!
The Frost River Boundary Waters Breakfast Blend Coffee is locally roasted for us by the Duluth Coffee Co. The beans are roasted in small batches and there is variety from batch to batch. The consistency is in the roast rather than always using the same beans. We go through a lot of Duluth Coffee Co. coffee in the shop. It more than passes inspection!
Carry your water in a trusty, clean, made in USA Nalgene bottle with a Frost River logo. Classic quart size with a wide mouth. These BPA- free bottles will serve well wherever you choose to roam.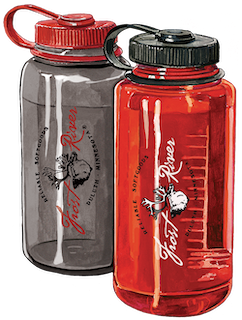 #8 Cotton Embroidered Hat
Stay warm this holiday season with a cozy Frost River Wool Hat!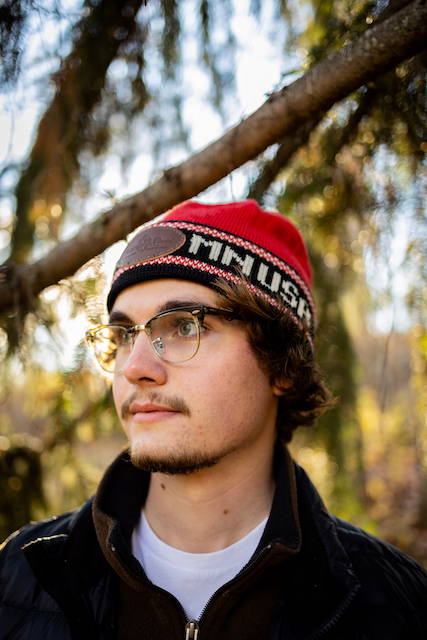 Gotta carry a laptop but don't want a padded briefcase? No sweat, we've got you covered! Our Padded Sleeve will work in most any bag you choose to carry. The field tan waxed canvas shrugs off water, grit, and abrasion. Foam padding shields from bumps, bruises, and temperature swings while the flannel interior cares for the finish on the computer case.
You saw them at the Bent Paddle Festiversary in May 2016, now they're available around the world! Keep your hand warmer and your beverage cozy cool in a waxed canvas Pint Sleeve. Sewn by hand in Duluth, MN from hard-wearing 18oz Waxed Cotton Canvas, these handcrafted beverage-enhancers keep your craft (or production) beer classy.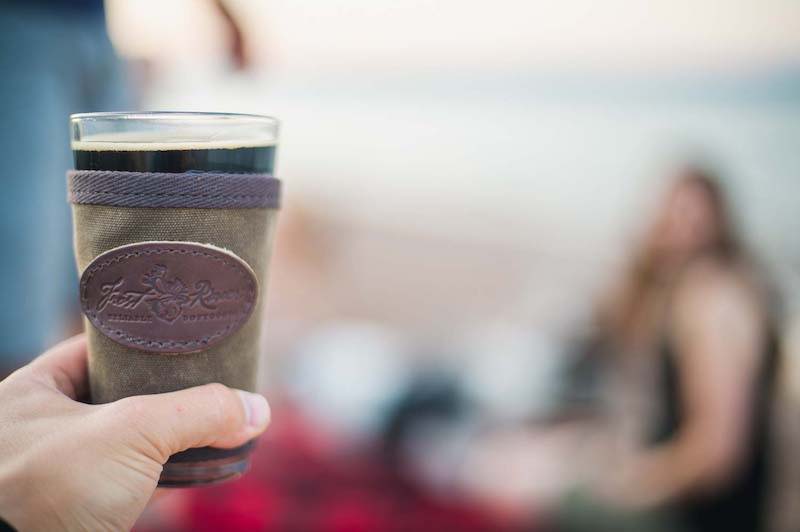 A handy folio that fits in your pocket and totes the things you need day-to-day. Handmade from Oil-Tanned HH Leather from S.B. Foot Tanning Company in Red Wing, MN, these little wallets break in beautifully and only get better with age. Each Pocket Folio is individually hot-stamped with the Frost River insignia. Compatible with 3.5"x5.5" slim notebooks, credit cards, business cards, passports and the assorted papers and receipts that creep their way into your pocketbook, this is one versatile piece of premium, made-in-USA gear.
A small leather pouch with a drawstring top, sized just right to carry and protect our Arctic Fox Sharpening Puck. We craft them from the same buckskin tested and trusted for our mitts, shoulder straps, state patches, and more.
"Brown Bag" your lunch Frost River style with one of our reusable, waxed canvas Lunch Bags. Durable and water resistant (also fruit juice, salad dressing, applesauce, and hummus resistant), this bag will hold up to years of daily use. The Original Lunch Bag has a rolled top and leather closure strap.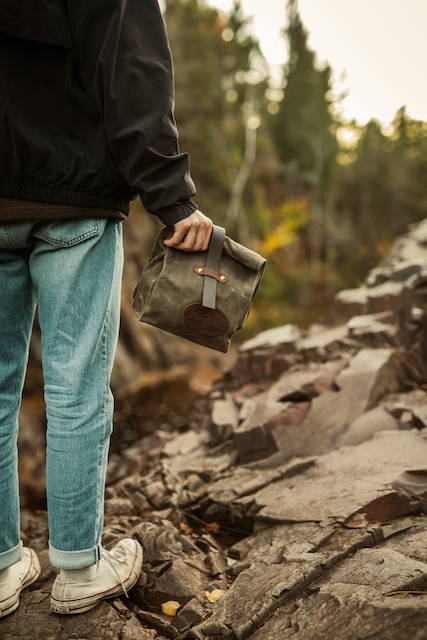 Play a game of cribbage around one of our favorite canoe routes in the BWCAW.... the Frost River! These Minnesota-made boards are surprisingly detailed, and they work great to play the game....You won't be turning back and forth, the pegs are distinctive and fit the holes well, the rubber feet grip tabletops so if the game gets a little rowdy, you can count on the board to stay in its place, there's even a SKUNK line.
Add some organization to your pack or bag. Accessory Bags are available in three sizes and hold a surprising amount due to their triangular shape-- a wide bottom and zippered top. The XP versions have added snaps that allow several to be attached together. Our RollUp Travel Kit and RollUp Garment Cover feature XP snaps as well... Adding extra capacity is a snap! Spacing is standard between Small, Medium, and Large, that way they can all work together.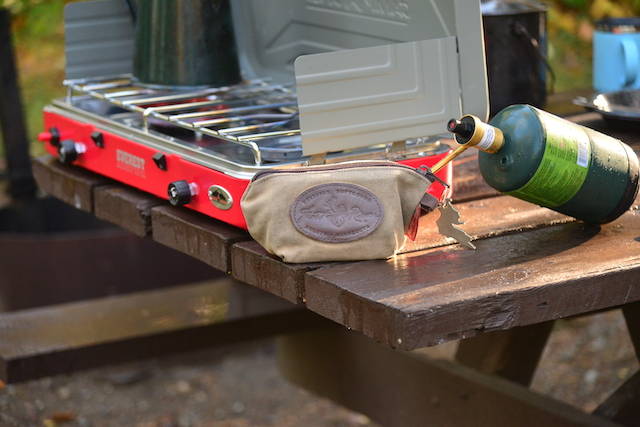 We hope this guide gives you a better idea of what to get that special someone in your life. As a reminder, we urge our customers to order items as soon as possible to guarantee that they show up before the holidays! Thank you so much for shopping with us and Happy Holidays!